VinoVip Grand Tasting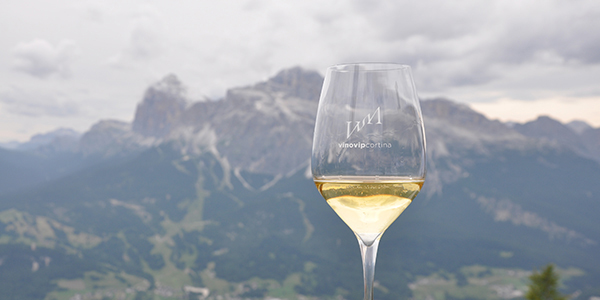 The highlight of VinoVip Cortina is the Grand Tasting of the Protagonists. For the first time, this now historic walk-around tasting with breathtaking views of the Ampezzo Dolomites will be staged at the Golf Club of Cortina d'Ampezzo, in the striking clubhouse at the foot of the Faloria and Cristallo mountains.
At the center of the event, 59 iconic companies of made-in-Italy wine will offer the audience of guests and enthusiasts three wines or spirits each: more than 170 iconic labels, great classics and novelties.
The 59 Protagonists:
Marchesi Antinori, Tenuta di Arceno, Argiolas, Banfi, Guido Berlucchi, Bertani, Biondi-Santi, Bortolomiol, Carpineto, Casale del Giglio, Castagner, Cleto Chiarli, Castello di Cigognola/Bentu Luna, Le Colture, Dievole, Dei, Donnafugata, Cantine Due Palme, Fèlsina, Tenuta di Fiorano, Ambrogio e Giovanni Folonari, Jako Wine, Tenute del Leone Alato, Lungarotti, Mandrarossa, Le Manzane, Masciarelli, Masi Agricola, Mastroberardino, Mezzacorona, Monteverro, Nals Margreid, Nino Negri, Pasqua Vigneti e Cantine, Pio Cesare, Planeta, PuntoZero, Castello di Querceto, Rocca delle Macìe, Ruffino, Tenuta San Guido, San Marzano, Tenuta Sant'Antonio, Tenuta Santa Caterina, Santa Margherita, Cantina Santadi, Santi, Speri, Castello del Terriccio, Tedeschi, Tommasi, Torrevento, Umani Ronchi, Velenosi, Villa Sandi, Vite Colte, Zenato, Zorzettig, Zymé.
The event is open to the public by presale only.

Presales here [+]