Alexander Girardi Hall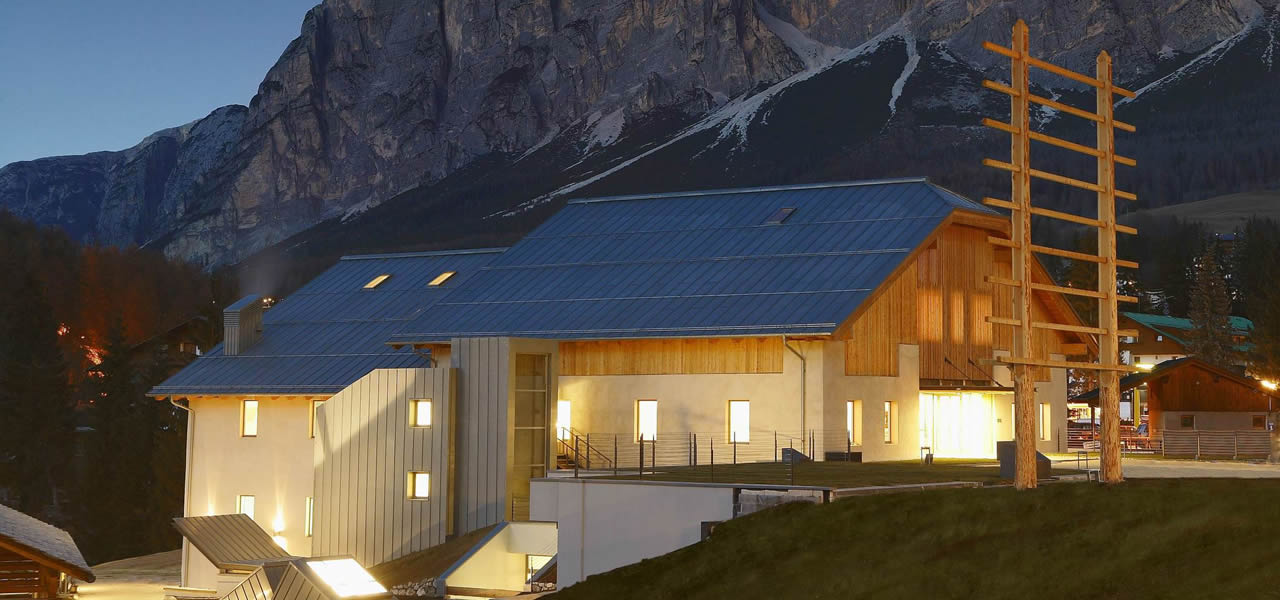 Alexander Girardi Hall is a multifaceted and modern hub, designed for the most diverse conference needs, and steeped in the charm of ancient traditions. Inside, modern equipped halls coexist alongside museum spaces: the old Regole Museum, the Center for Natural and Historical Studies, and reconstructions of the Great War also find their home. The Center is named after Alexander Girardi, a late 19th-century Viennese operetta singer and actor, born in Graz but of Ampezzo origin on his father's side.
The multipurpose hall is a large, sloping floor space that can be transformed to suit every need: from a convention hall it can become a cinema, theater, or concert hall. On Sunday, July 10, it will host the inaugural talk show of VinoVip Cortina 2022 (3:30 pm) and the film screening of "…continuavano a chiamarlo Trinità" (9:30 pm).
Alexander Girardi Hall via Marangoi 1 (google maps)